Have you ever been been best friends with somebody for over half a decade? Cool, me too. But then did you have them over at your apartment to hang with you and your partner one weekend and you all started cuddling on the couch, slowly undressing, kissing, then took it to bedroom for really passionate, intense group sex?
Yeah. Me too, y'all! Dear, fucking Penthouse, amirite?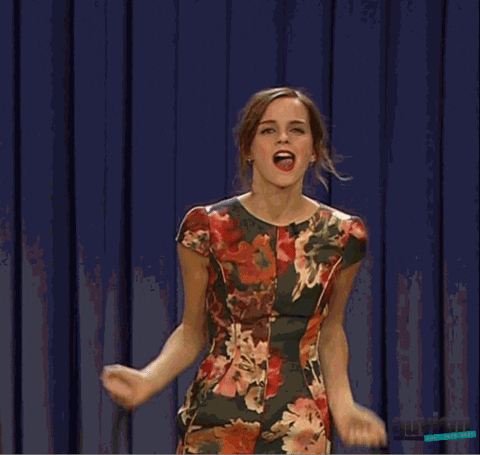 Seriously though. Never would I ever have thought that I would find myself lying next to my best friend, Kate (name changed for privacy and stuff), passionately kissing her, as she slowly jerked off my girl cock while I could hear my partner, Fal, fingering and eating her out… but that's exactly what happened the other week. And the most surprising thing about it wasn't even that it happened per se, but that it just felt so… comfortable and natural.
I mean, I had fantasized about Kate on and off over the years. When Fal and I first started talking about non-monogamy we would sometimes talk about people we'd LOVE to have a threesome with and Kate was somebody who definitely made the short list. But of course I didn't think about it seriously because obviously it would never happen.
Except, plot twist: it DID happen! And it was fucking awesome.
So, how did it go from "yeah right" with Kate to "holy shit she's sucking my girl cock while my partner whispers dirty talk into my ear"?
The whole thing started a couple of months ago when I posted a monthly refap that mentioned having sex dreams about her. I gave her a heads up about the post and rather than laugh it off like I thought she would… instead, she wanted details. Over the next few days I wrote out explicit descriptions of the sordid, hardcore, graphic sexual dreams I'd had about her, she talked about it exciting her, told me about how she pleasured herself to the explicit texts, and within a few days Fal had joined our conversation as well.
Then one night while we were all sitting around talking about threesome fantasies, Fal and Kate started getting pretty heavy into sexting. Before any of us knew it, full nudes were being shared, and we all mutually masturbated together over a private Facebook chat.
But up until the other weekend everything had been framed with online flirting and mutual masturbating. We weren't sure how things would translate once we were all in person. Lucky for us all, it was hot as fuck. And once everyone felt sexually satisfied we all cuddled up in our queen size bed and slept snuggling up to each other.
[Side-story: As awesome as the threesome was though, when I was cumming, for whatever fucking reason, I said "it's happening!" like I was fucking orgasming for the first time ever and had no fucking idea what an orgasm was, and now I'm never going to live that down LOL]
A consistent sentiment that Kate brings up every now and then is just how surprised she is at how not at all weird this feels. And she's right, it really hasn't been weird. It wasn't weird when I told Kate the details of my sex dream, it wasn't weird when she, Falon, and I traded nudes then mutually masturbated, and it isn't weird now either, even after the three off us passionately made-out, fooled around, and then came all over each other.
For Falon and I, we don't feel like anything has been taken away from our friendship with Kate, nor has anything fundamentally changed. We are just adding having sex into it. [Fuck yeah!] And Kate has expressed that she feels our friendship has changed but in an exclusively good way because ever since our night of group sex and cuddling she overall just feels so much more comfortable and relaxed with us.
We're hooking up with Kate again this weekend. I don't know how often, or for how long, this will go on, but you know what? That's okay. Fal and I are just excited to have her as a part of our sex life right now and we're okay with that lasting for however long feels right for us all.
What's so wrong with that?