[CW: this post contains sexually explicit images.]
It happened! I FINALLY got to meet my sex blogger bestie, Taylor J Mace, and it was hands down one of the best weekends ever for SO many reasons.
I mean, I've had some great weekends with other friends too but never any that involved as much casual nudity, mutual masturbation, handjobs, blowjobs, fingering, rope tying, and group sex as my weekend with Taylor. And apparently that's pretty par for the course for quite a few sex blogger and/or sex worker friends, from what I've heard! Having now experienced that myself, I can honestly say that while just hanging out without sexy times is totally cool… it is WAY cooler to hang with a friend while also having the option to messily get off together if ya want to.
Just fucking sayin'!
Like, less than 4-hours after Taylor was off the plane they were cuddling naked in bed with my partner Fal and I while chatting and watching YouTube. The next day they're showing me this awesome masturbator called the Hot Octopus and before I know it I'm cumming all over myself while they're stroking my chest.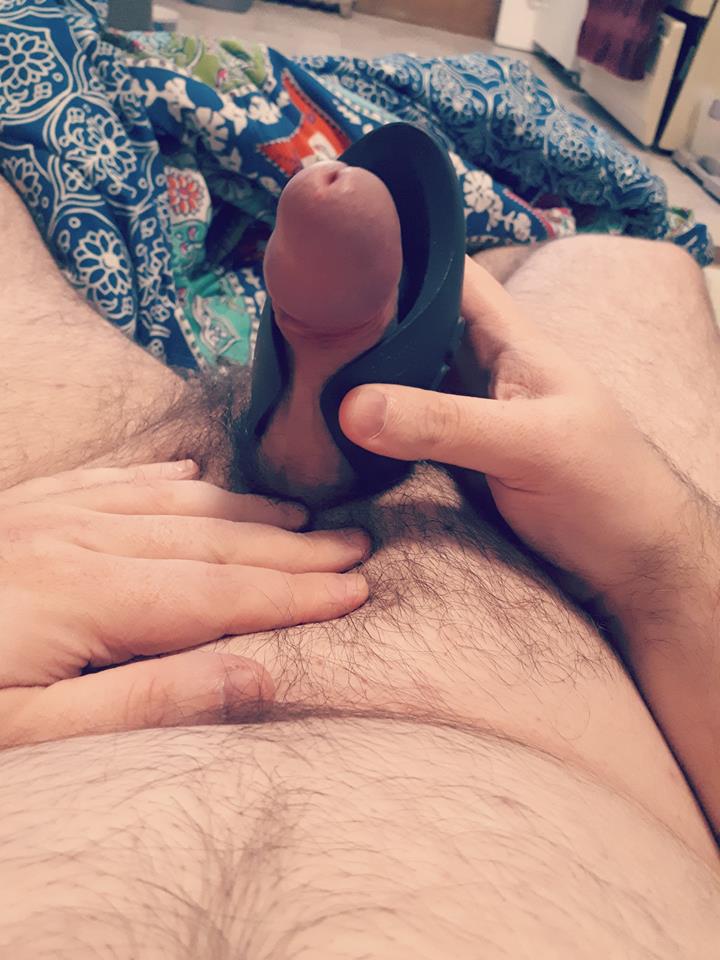 Fuck yeah, friendship!
Seriously though, I'm REALLY glad that they were the first person I got to meet offline. While I've been writing about sex for nearly 4-years now, I haven't gotten very close with many other sex bloggers, workers, or educators aside from occasionally tweeting at each other or dropping into each others' DMs. The only exception to that being Talyor, who I've considered to be an extremely important part of my life ever since I met them back when we were distance interns for the Centre for Sexual Pleasure and Health together.
So it was fucking incredible to spend a few days together talking in person (often while we were both naked and one of us was in the bath), snuggling and being affectionate together, getting to know each other even better, and generally just chatting about life, love, relationships, and all the drama!
Also, holy shit, they give the BEST fucking blowjobs. No fucking jokes.
So now I'm at the part where I'm starting to realize that this post is turning out to be a follow up to a piece from earlier this month; Coping When Your Partner Expresses Having Feelings for Somebody Else. Part of me was a little worried that I was all talk when it came to being cool about non-monogamy with my partners… but I'm happy to report that things really ARE cool, and the experience of being with Taylor this month helped re-affirm a couple of things about polyamory and non-monogamy for me when I really needed it:
Compersion is a WONDERFUL fucking thing.
I wasn't the only one who got to enjoy playing with Taylor while they were here, my partner Fal was also involved a lot too! The three of us had been flirting and sexting via group chat for months already so it wasn't a surprise that group sex went down. What WAS surprising to me though was just how profound that group sex ended up for Fal and I.
Fal has long had a major kink for rough sex, getting dommed very hard, and pain as pleasure. On many occasions they have expressed a desire to experience them all. Problem is that while I sometimes don't mind being a bit of a top, dirty talking, and doing some pretty chill spanking, slapping, and choking, I'm genuinely not comfortable with inflicting pain, even if it brings sexual pleasure to the person I'd be doing it for, or being a very serious dom.
Taylor, on the other hand, happens to be a self-professed sadist and they were pumped to help Fal with some long overdue fantasy fulfillment. Over the course of two nights I watched as my partner was hogtied, bruised, hurt, finger fucked, and brought to orgasm so many times that I lost count.
Seeing the emotional tears of gratification in their eyes made me feel SO fucking happy for them. It was a much needed reminder that yeah, I love experiencing sexual satisfaction as much as anyone else, but the sexual satisfaction of my partners is often just as, if not sometimes even more, exciting to witness.
I really, genuinely, NEED non-monogamy in my polyamory.
Despite being non-monogamous for a long while now, this year I actually tried to convince myself that I didn't want to have sex with anybody else now that I was in a polyamorous triad with my partners Fal and Kate. Looking back on it, I understand that it was an insecurities thing. My depression had been really rough for a long time due to continuously struggling with unemployment and working through the trauma of familial and communal abuse; which led to anxious and sad me secretly hoping that nobody would want to have sex with anyone else anymore. I was scared that if they did then the whole relationship would crumble and in my mind non-monogamy had suddenly became the biggest threat that could lead to that happening.
Thank fuck I'm past that again!
Having sex with Taylor reminded me that non-monogamy is NOT a threat to my relationships at all. In fact, I wouldn't even be polyam with Fal and Kate right now if it weren't for being non-monogamous in the first place. It really is both an integral part of who I am and massively important to my ensuring my sexual health and wellness by allowing me the opportunities to fulfill my needs and desires.
I mean, I really need to be able to suck a fucking cock and feel a massive load of cum cover my face every now and then or I'll fucking lose it! You know?
And I'm one hell of a lucky enby to have hot queer friends to play with and partners who understand, accept, and support that.