As some of you might recall I used to post these things called Monthly Refaps that highlighted all the rad shit I was publishing here, talked about some personal sex stories, and often contained a bunch of links to work I was doing in other spaces online.
After about 11 months I stopped doing them because, well, practically nobody was reading them (except for my friends) and I was getting pretty fucking bored putting a bunch of effort into something that had such a small readership. So, that shit was shut the fuck down cause ain't nobody got time for that!
So what the fuck am I doing making another one for, you ask? Well, for starters, I do what I want.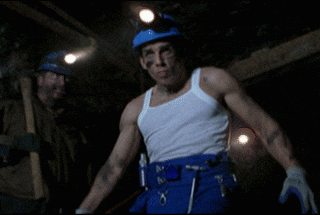 Also, a LOT of awesome shit has happened recently and I want to fucking brag about it all! So, I'm gonna give this another go. Only this time I'll just be doing it once every few months.
Alright, let's get to it.
Coming Out as Polyamorous
While I've been writing about my non-monogamous relationship with Falon for the last couple of years, this past October we ended up having a threesome with our best friend and now we're kinda all romantically and sexually involved in a closed polyamorous triad together.
Fucking woah, right!?
Honestly, it kinda just all happened naturally. One moment we were talking about sex dreams, then we were sending each other lewds, then we were all mutually masturbating together online, and a month later BAM… threesome! And then a few more hardcore threesomes later until BAM again… polyamory!
For a more nuanced explanation, check out: "How My Partner and I Moved from Non-Monogamous to Polyamorous".
Anyway, I write quite a bit about polyamory now as I continue to explore what it means both to other poly people, as well as in relation to mainstream cishet monogamous society. This past February 13th, as a pre-Valentines Day even through OUTSaskatoon, I lead an Intro to Polyamory and Non-Monogamy presentation for Gender Revolution, which I'm now adapting and updating to give again during Saskatoon Pride 2018 in June.
Fucking Myself With My Own Girl Cock
Yeah, you read that right! This past March 3rd marked the 1-year Anniversary of my ridiculously popular series Mx Nillin Fucks, which follows me sticking my girl cock into inanimate objects and writing about how good or bad it feels.
To celebrate, I reached out to Clone-A-Willy to see if they would sponsor this milestone by helping me FINALLY scratch off something that has been on my fucket list for years: making a silicone replica of my penis to fuck myself in the ass with. Well guess what? They were fucking in!
For all the explicitly lewd details of how that went, check out "Mx Nillin Fucks… Themself! Part One" (in which I clone my cock using the kit) and "Part Two" (in which I take that toy and ride it like a fucking champ).
My First Podcast
Earlier this month I had the opportunity to join Kate Sloan and Bex Caputo as a guest on the podcast, The Dildorks, to talk about my first year fucking weird things for my "Mx Nillin Fucks" series.
It was SO much fun. I wish I could be on a podcast every week.
If you want to listen to the full interview, complete with shameless sex puns and what the most ridiculous things we've ever masturbated with are, check out Episode 83: Ready For This Jelly.
Other Rad As Shit Stuff!
Fuuucccckkkkk, okay, his post is already longer than I wanted it to be so I'm just gonna rattle off all the other cool new things and you can decide for yourself what you want to look at.
So, uh, back in December the blog was included in Molly's Daily Kiss' Top 100 Sex Blogs of 2017, which was pretty fucking cool!
Fal and I moved out of the incredibly regressive, repressive, conservative, racist, and generally queerphobic shithole that was Moose Jaw. We feel MUCH safer and my mental health and wellness has improved astronomically.
With the move has come a lot more professional speaking opportunities and community engagement. There was that poly presentation I gave in February, then I tabled at the Sexhibition Drag Show, and most recently I led a workshop during YXE Trans Visibility Week.
Um, what else… Oh! I was included in the acknowledgement section of Joanna Angel's new erotica book, "Night Shift", for doing some consultation work last fall! That STILL kinda blows my fucking mind.
And finally, just a week or so ago I was officially elected to the 2017/2018 Board of Directors for TransSask Support Services Inc.
Alright, that's it for now. Byyyeeeeeeee!