I love cum. Like, SO much! This shouldn't come as a surprise to literally anyone who knows me personally or who has read my blog for more than a couple of months as it's hands down one of the things I talk about most.
I love seeing my cum, eating my cum, playing with my cum, seeing other people's cum. Be it me writing about ways to get over the mental block to eating your own cum, chronicling all of the ways I came over the course of an entire month, or even "tributing" my closer friends and peers by consensually cumming on printouts of the lewd pics they send me, I fucking love it all!
So, for no reason whatsoever other than I'm a slutty exhibitionist with a proud girl cock, here are 5 of my favorite cumshot pics on the blog and a little blurb about why I like them so much:
Because it IS a lot of cum! Ask literally any of my partners, past or present, and they'll tell you that I produce a fuck-lot of semen. In fact, just last weekend my Verne couldn't help but laugh about the ludicrous amount of cum they felt dripping out of them after getting up from a quick fuck in their bed.
This pic really captures a near perfect example of what an average cum shot from me looks like, and I fucking love it.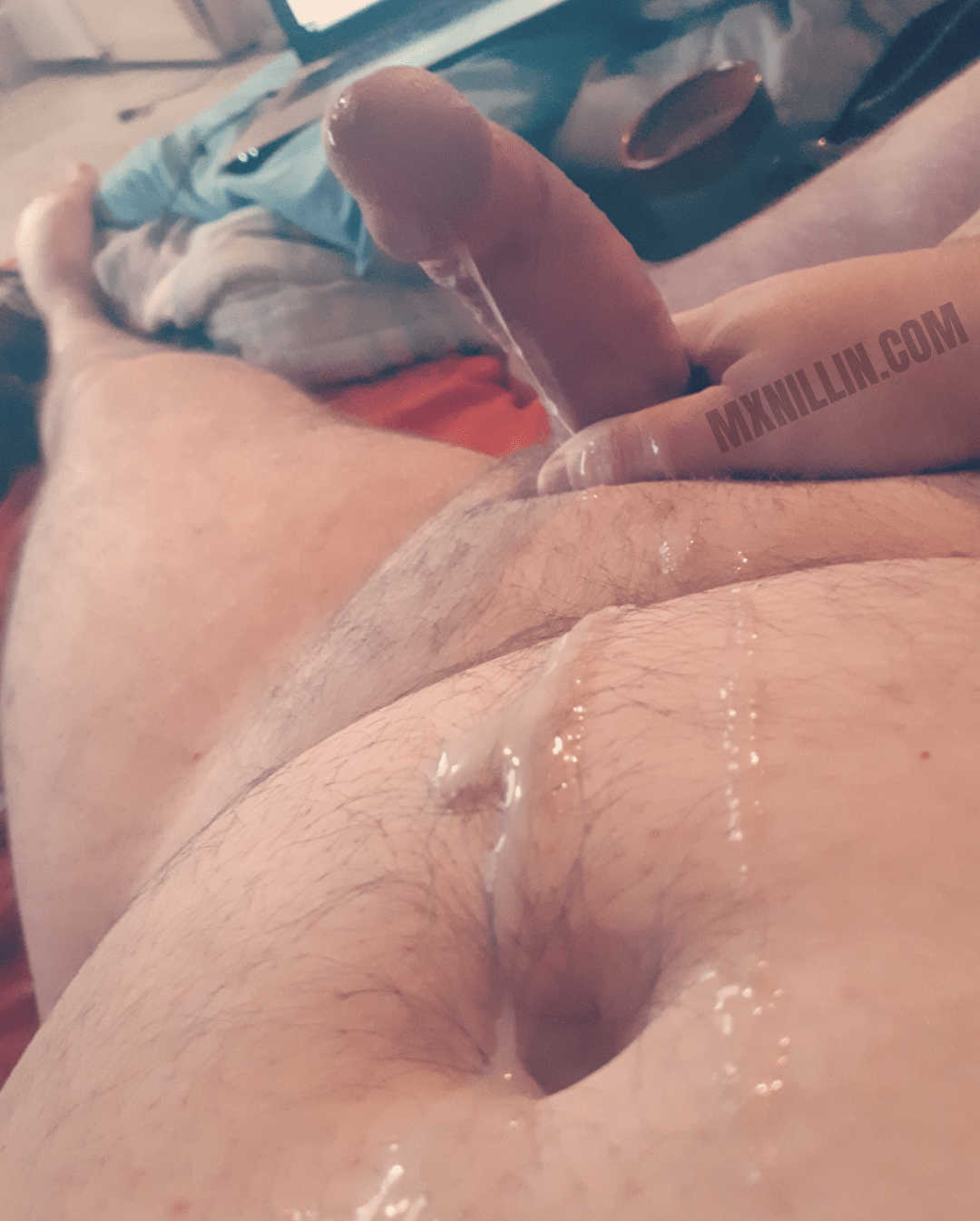 First of all, I look cute as fuck here!
Second, I love the way my cum looks splattered all over this shirt. At the time I had been masturbating with an old friend over Skype and was really fucking excited about that, which I think shows by that line of multiple cum shots all the way up my stomach, chest, collar, and shoulder.
Damn!
Usually when I ejaculate it's all over the damn place but sometimes it comes out really thick and controlled like in this picture here. which is fucking beautiful to me. I really love that one big glob just dripping from the head of my girl cock, adding to the pool quickly forming just below my stomach.
This was the first cum tributes I did for the blog and it turned out SO fucking perfect! I love how it looks like she's licking my cum off of her lips and chin, and the way the bulk of my mess landed so perfectly between her breasts on the photo… it's just divine!
While I've done several more come tributes since this one it remains one of my all time faves.
5. REMOVED
Full disclosure, this one featured my ex spouse during an extremely tumultuous time in our marriage. I've recently made efforts to remove content with them in it from the blog, which means having awkward bits like this here. So, instead of a fifth example, here's just a bunch of other pretty great cum shots!