Due to the thoroughly shitty Tumblr adult content ban of 2018, my previous two content posts featuring furry femboy porn comics, were just right fucking gutted. Like, all the links are broken and all the hot as fuck content is gone from what used to be really accessible sources.
Luckily, enough time has passed that most of those artists have found new places to house their NSFW gender fuckery content and I'm excited to finally share them with y'all!
So, here it is! 17 lewd as fuck furry femboy porn comics from 4 of the best artists around!
Tokifuji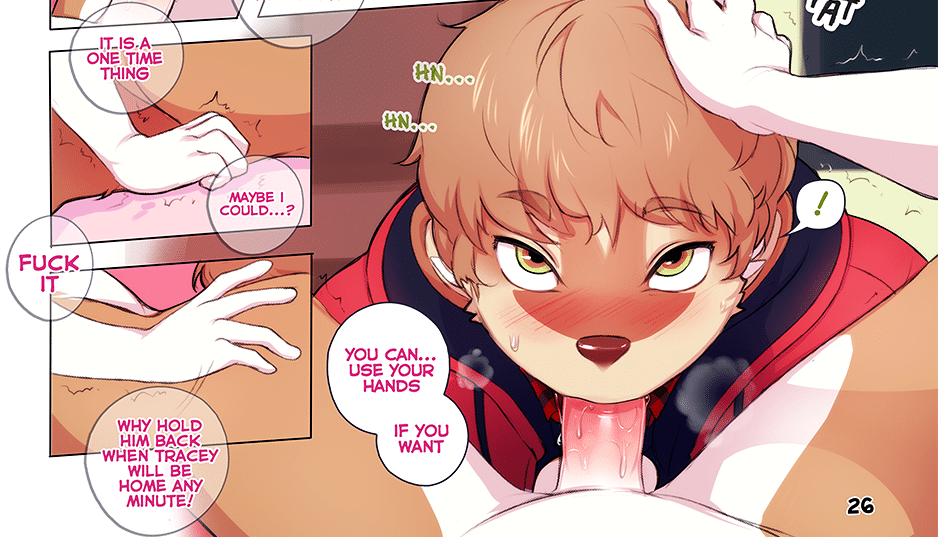 Tokifuji is very active on Twitter uploading hot content frequently. If you really love their content, consider supporting them on Patreon where you can get access to exclusive lewd art and comics year round.
Outside of the Box Ch. 1: After Milo walks in on his sex starved roommate, Tracey, getting it on with a buff fox in uniform he takes a shower to blow off some steam, but it is interrupted by a knock at the door and the arrival of a cute otter boy named Adrien.
Outside of the Box Ch. 2: Still a work in progress, chapter 2 pics up with Milo meeting Adrien on a basketball court where the two flirt it up while shooting some hoops.
Some Things Never Change: Two crossplay friends, Sora and Jang, reconnect at a nerdy clothing store and take it to the "private booths" to let off some long built up sexual tension; all while a cute store employee, BK, watches them lustfully over security cameras in the backroom.
Friends With Benefits: That cute voyeur from the last comic, BK, takes centre stage as he's fucked by a handsome, buff security guard while they both watch the sex Sora and Jang had in the last comic.
Sexual Appetite: Two feline femboys, Morty and Rick, experiment with some food kink before passionately 69'ing together.
Icing the Cake: A cute, smooth femboy fox is gangbanged by a red panda boy celebrating his birthday with his friend at a club.
Breeder Season: Cute furry femboy farmhands help their boss stretch out and breed a twink bull.
Peritian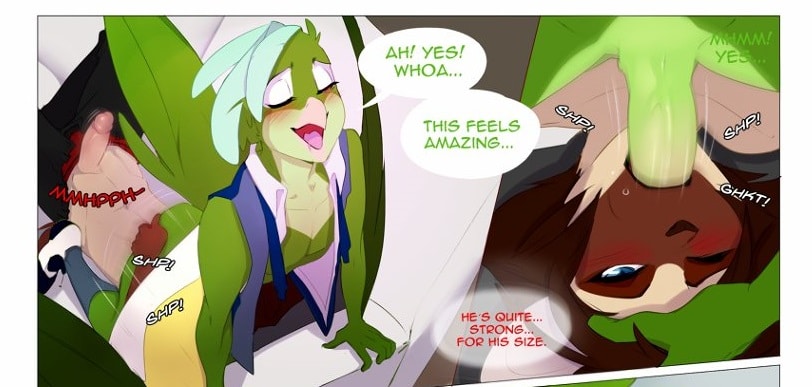 You can find his body of work, including page uploads of all of his porn comics, on Furaffinity and on his Twitter account. Should you become a fan of his content please also consider supporting him on Patreon for exclusive erotic art.
[CONTENT NOTES: these comics include a subplot about the main characters, who are twin brothers, being in a sexual relationship together.]
Cats Love Water Ch. 1: Twin feline brothers, Arno and Celio, swim out to a secluded island while on vacation where they seduce and fuck the owner of a juice bar; a cute sea lion boy named Dick.
Cats Love Water Ch. 2: Arno and Celio spend the evening fucking each other before finally deciding to attend a party with an adorable local parakeet named Cato.
Cats Love Water Ch. 3: Celio nearly drowns trying to save Dick while out on a surfboard lesson but the two are rescued by a buff as fuck orca lifeguard named Reik, who they later hook up with at a beach party for passionate group sex by the sea.
Cats Love Water Ch. 4: Arno, Cato, and Reik set out to find Celio, who has swam off to a dangerous nearby island in search of Dick.
As of September 2022, Peritian has also finished Chapter 5 and Chapter 6, as well!
Onta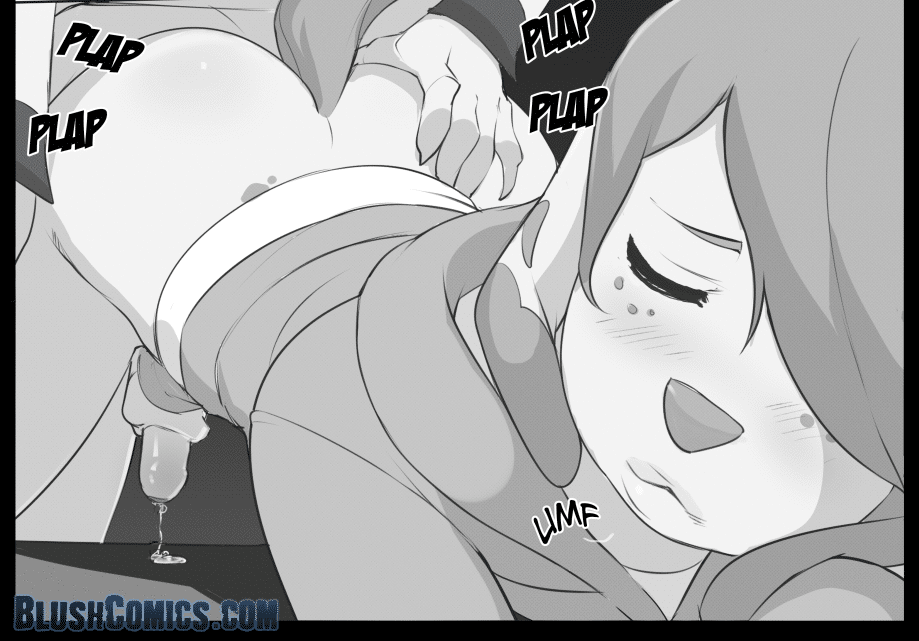 Arguable one of the most influential femboy artists around, Onta (aka Doxy), has been creating hardcore gay and queer furry comics for years. The founder of numerous free comic outlets such as Prism Blush and Wet Blush, three hardcore queer sex comic sites, he also runs the monthly subscription based site Hard Blush [this is an affiliate link], renowned as the home to literally hundreds of the best artist generated furry femboy and trap content you'll find anywhere.
Cross Platform: While playing videogames with his friends, Jesse and Mu, Marty gets defensive after being teased about how often he looses, so he makes a ludicrous bet that the loser of the next round has to dress up in Jesse's sister's clothes and be a slave for the day.
A Good Thing: After not being able to sexually perform with a hot panda girl at a party, Jesse drunkenly stumbles to Marty's house where he seduces the canine femboy into a quickie in the kitchen.
Projections: Marty, tired of watching his secret gay playmate, Jesse, flirt with girls at school to look heterosexual, drags him into the AV room to remind him of just how sweet femboy ass is.
Sticks & Stones: After being teased and berated at school, Marty is found crying outside by a tree when his friend Mu invites him over. And lucky for Marty, Mu knows JUST how to lift his spirits back up.
Nedoiko (formerly, Hoshi)
Nedoiko may not have as many comics under his belt as the other three listed here, life stuff happens, but what he has done is undeniably hot! Be sure to, again, signup for a Furaffinity account to read all of his comics for free.
Double Date: After a cute canine girl is stood up by her date at a restaurant, she seduces the two adorable femboy waiters into a literal dick measuring contest that escalates into some intense semi-public group sex.
Pixel Pet: Adam is asked to look after his friend's digital pet named Pixi, a cute cat femboy, and they obviously  totally fuck.
The Midnight Animal: A 3-page mini-comic of two furry femboys trying on slutty costumes before fucking hard in bed.