Welcome to Day 20 of February Photofest 2022, a month long lewd photo event organized by Molly Moore of Molly's Daily Kiss! To see what I posted in past years, check out my February Photofest 2019 and 2020 galleries. And be sure to check out the February Photofest 2022 tag to see all the new posts going up each day this month.
There is literally nothing else like watching my cum drip out of fuckmeat's boy cunt after I've bred him nice and deep.
Neither of us actually want kids though. Not now, not ever. In fact, I fully intend on getting a vasectomy here within the next couple of months and fuckmeat will, ideally, soon have his gender affirming surgery to remove that possibility as well.
While there are many who need the intentional risk of actual pregnancy to be a part of their breeding kink, we don't. That's not what it's all about for us. For us, it's the subversive fantasy of trans, gender fucked queers challenging cisnormativity, heteronormativity, and the entire concept of the relationship escalator as a whole, one massive creampie after another.
Let the cum flow!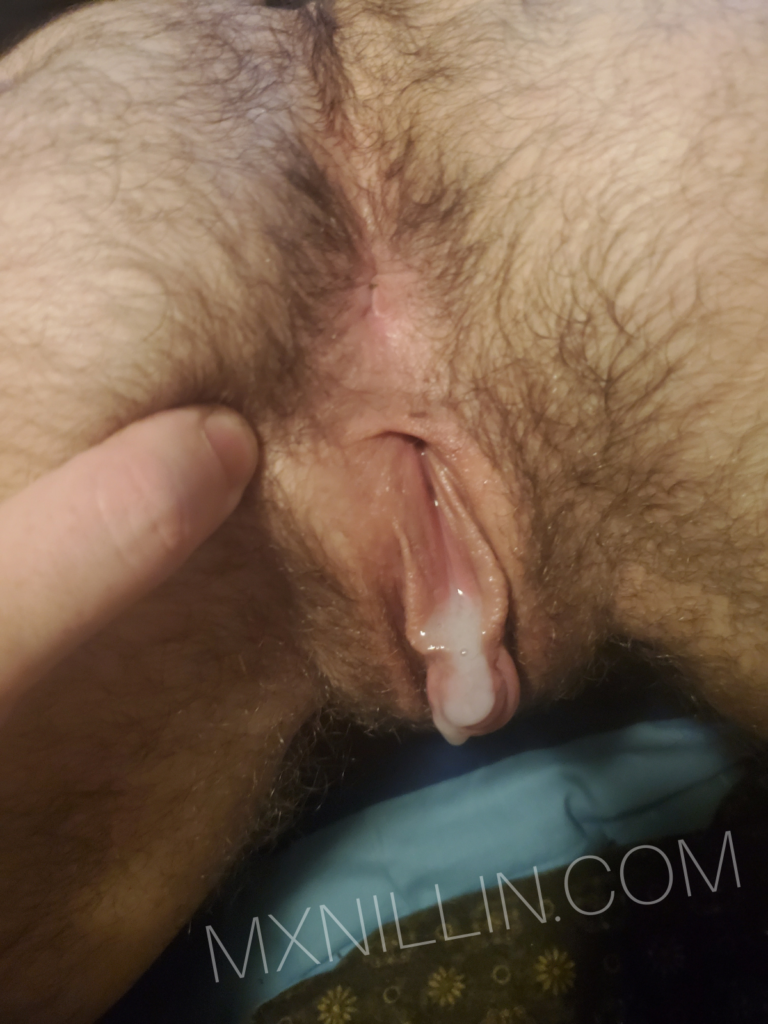 Click the logos below to see photos from other bloggers around the world during the month!
Like this lewd as fuck queer content?