Oh hells yeah, y'all! I was so  stoked to see that the Kink of the Week prompt right now is dry humping because not only do I think it's a sorely underrated sex act, but Fenric and I have been doing it a lot as of late and I fucking love it.
As part of some ongoing efforts to explore sexual pleasure and what it means to have queer sex together, we've been kinda avoiding our fallback of penetrative sex in favour of more mutual masturbation, play with sex toys, edging, teasing, and, of course, dry humping. Fen's favourite aspect is definitely seeing how many pairs of my underwear xe can make me ruin in a visit to the point that I literally have to do a load of laundry because I've exhausted my supply of the boxers and jock straps that I keep at xyr place.
Average tends to be at least two pairs get absolutely cum drenched, though more often than not it's more!
The jock strap and my Saxx boxer briefs, with their thinner material, are definitely my favourites to wear. Especially if Fen isn't wearing anything on xyr bottom half at all. Feeling the heat from xyr wet boy pussy permeate through the fabric between us, xyr own juices and my pre-cum combining to staring soaking what I'm wearing before I even cum… there's nothing quite like it!
When I do finally ejaculate, after taking my sweet time grinding against Fen's holes, it always a huge amount given the amount of edging and teasing done over the typical 30-minutes to an hour of dry humping play we tend to have. It always comes out of me so thick and fast too, most of it aggressively straining it's way through whatever I'm wearing while the excess spills and pools all over my girl cock and pubic mound.
I like to just lay there in it for a while afterwards, really basking in the sensation of my cum soaked boxers coming to rest against my now exhausted cock. After a good few moments I lift my legs up and carefully slide my underwear off, then use it to clean myself up. I grab myself a fresh pair and cuddle up next to Fen in bed, feeling happy, pleased, and spent…
Xyr intent is never to let me rest though. Once I'm nice and settled, they let out a playful moan and push their ass back up against me, grinding into my once again growing erection. When they'll stop all depends on just how many clean pairs I have left for them to make a mess of.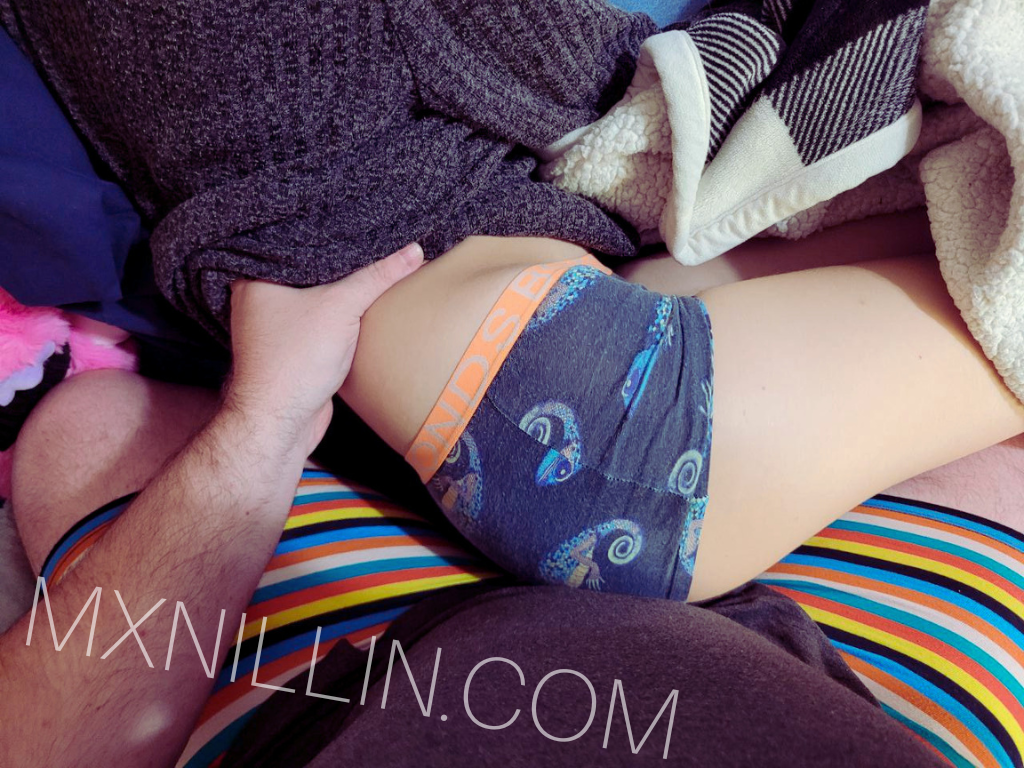 Click the lips below to see more posts from bloggers around the world!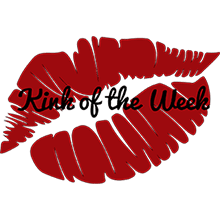 Like this lewd queer content?