[CW: sexually explicit images]
Nothing turns me on more than hot queer and trans folks reclaiming slurs in their amateur porn as a radical proclamation of "fuck yeah, fuck you, fuck me!"… except for outdoor and semi-public fucking, of course. So, when Billy Lore celebrated the launch of his new clip store on Many Vids early last month by releasing a free video clip called "Trans Faggot Sucks Your Cock Outside", featuring him simulating a sloppy POV blowjob while out in the open on a rooftop, I was fucking in!
As a person with a girl cock I rather enjoy POV blowjob scenes, and Billy's clip does NOT disappoint. I mean, he's good. He's REALLY fucking good. Within moments of the scene starting I was completely absorbed, just transfixed on every lick, kiss, gasp, stroke, and those fleeting glimpses up with that hungry look in his eyes and the playful little smirk crossing his lips, all while his adorable curls flow in the breeze…
I mean… goddamn! Right!?
And when he starts playing with himself too about half-way through… fuuuccckkk, yes!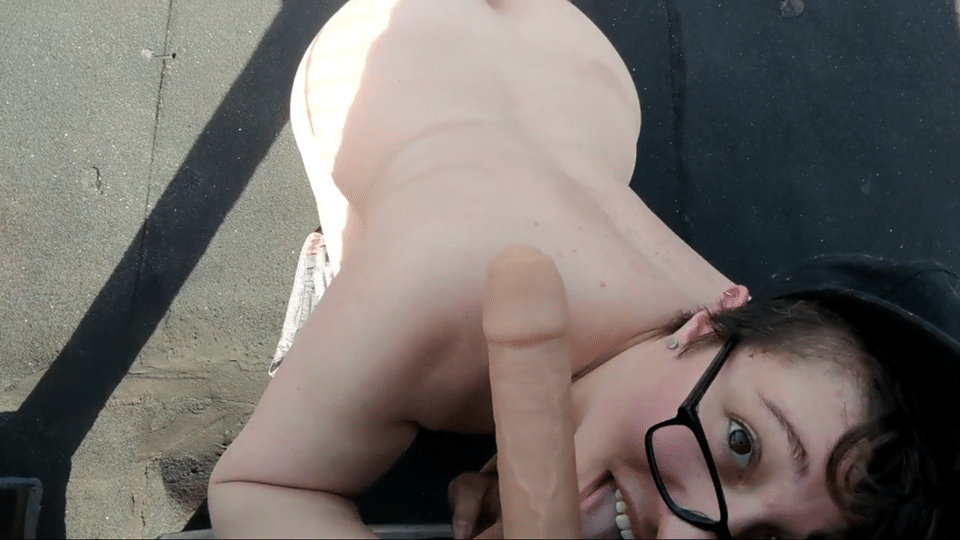 I guess what I'm getting at here is that for a debut, free clip this is WAY above average. In fact, I've watched it several times already because not only is it hot as fuck but it's also super apparent that Billy is not just pounding out clips to sell, he's genuinely having fun making them. And THAT is sexy!
In the weeks since the store has gone live, he's posted a few other clips and plenty more exciting content looks like it's on the way. Personally, in the next few weeks I'm hoping to check out "Taking the Gamble", where he fucks himself with a MONSTER cock toy, and "Your Goth Boyfriend DPs Himself", because that just sounds so hot and so gay haha.
So get out of here already! Go check out "Trans Faggot Sucks Your Cock Outside" for free, then buy another clip or two, and then follow Billy Lore on Twitter!