[CW: post contains nude imagery]
Hey folks! I don't normally do reviews for porn clips but I bought one the other day that was REALLY fucking good, so, here we are.
For the better part of a year I've followed Zander Storm on Twitter and have longed to check out some of her content, but I just never quite had the disposable funds to do it. Lucky for me, I had completely forgotten that I had a few unspent tokens sitting around on Amateur Porn and even more lucky for me, Zander has a store over there with tons of content available at very generous rates. I'm a huge pet play enthusiast and furry myself, so, even though there are well over 60 videos to choose from as soon as I saw "Kitty Girl Sucks Your Cock" I was sold.
Hands down: it is by far one of the best clip purchases that I've ever made.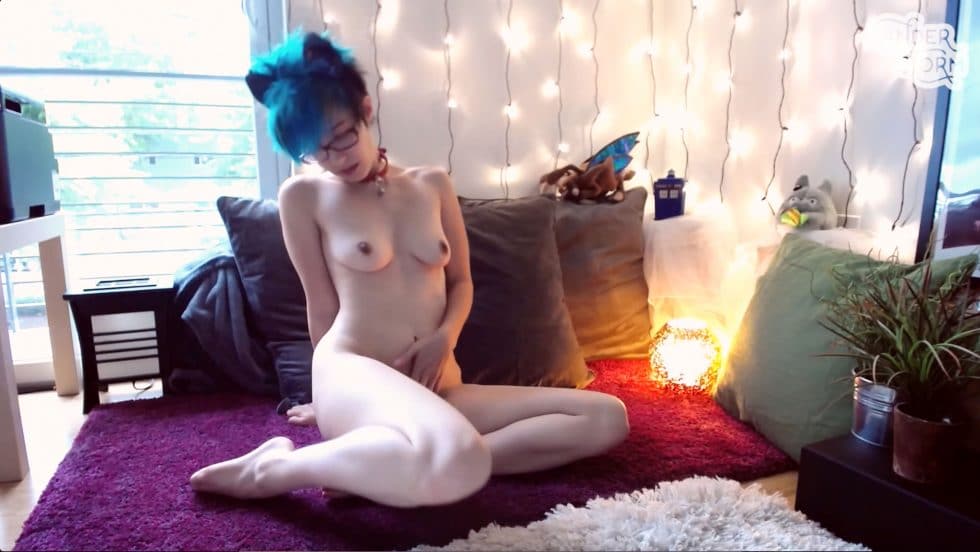 Between Zander's adorableness, the incredibly hot audio, and the masterful POV framing of the whole scene, this clip has quickly become an absolute favorite of mine and I definitely foresee it being a regular go-to vid now.
At only 9 minutes you'd think that things would perhaps feel rushed, but it doesn't at all. In fact, the whole scene is paced perfectly beginning with some subtle, sexy cat play before escalating into a truly skillful blowjob that genuinely made me forget where I was for a little while.
And she has this little bell on her collar that she paws at all coyly, then she gets these nipple clamps with bells on them and, like, playfully hurts herself with them… all without saying a word but just making these cute little laughs and moans… it's just- god damn, y'all, it's really fucking good.
Now, I don't want to get too explicit here but on my very first viewing I happened to time things absolutely perfectly along with the video, which made for a pretty surreal moment of feeling like I was right there in the scene itself during the clip's conclusion. Honestly, that's an extremely rare experience for me. Usually I'm done well before the conclusion of a video like this, but in this case I was with it all of the way to the end and that made for a genuinely memorable experience that I hope more folks have while watching it.
So, do yourself a favor and the next time you have $7.99 to spare, buy "Kitty Girl Sucks Your Cock".
It is available on Zander's Official Site, ManyVids, or Amateur Porn.