What exactly makes for an attractive penis?
Be it my partners, a horny friend I was sexting with, or a blogging peer commenting on my lewds and nudes, plenty of folks over the years have had a lot of great things to say about my girl cock. But let's be honest, for one reason or another, almost all of them were pretty biased in their stated opinions.
I mean, these were people I was actively sleeping with, who I've known for years, who wanted to get off with me, or who were already fans of my nudes. So, yeah, that shit was never going to be impartial.
As for hearing a genuinely objective assessment of the aesthetics of my gentials, from somebody with no emotional, romantic, or sexual connection to me? Can't say that I fucking have.
Until now that is!
Y'all ever hear of a cock rating? If you think about it too much, the basic idea of them is kinda weird; predominantly cis people with a penis upload the most flattering pictures of their genitals that they have on their phone to one of countless "dick rating" websites where predominantly cis women (or other cis men), or complete strangers you know nothing about, give their subjective opinions.
Pretty simple, very cis-centric… but absolutely ETHICAL exhibitionism! These sites and blogs are places actively soliciting dick pics. Maybe send them over there rather than dropping them in some random inbox. Just sayin', bro…
So when I saw that one of my favorite sex workers ever, PrincexPunkin, offered explicitly queer inclusive dick ratings as part of their services, you KNOW I had to check that shit out!
Nice, Mean, or Honest?
First and foremost, let me just say that paying to get your genitals rated by a sex worker is a lot different than just submitting some images to a site for who the fuck knows who. And I can confidently say that the overall experience is infinitely better through a professional!
As a queer androbabe with a girl cock who uses they/them/their pronouns, there's no fucking way I could expect any semblance of respect from any of the free dick rating sites or forums. Not only are the vast majority of them outright promoted to cis men specifically, but most are also actively transphobic with "rules" designed to dissuade any trans, enby, or gender nonconforming folks, from submitting at all.
But that's less of an issue when you pay for the service from a sex worker!
With Punkin being enby themself, one of the first questions they asked me after my initial inquiry is what my pronouns were and how I would like my penis to be referred to. Fuck yeah, queer and trans inclusive sex work! So right there I knew there'd be no shitty misgendering or terminology being used for my genitals that made me uncomfortable.
Already off to a good start, I was then completely fucking, presently surprised by their next question: would I like the rating to be nice, mean, or honest?
Now, I'd already heard tons of nice things about my girl cock from my friends, partners, and lovers, and I'm a delicate fucking flower who's sensitive to being on the receiving end any sort of degradation, so, for me it was a no brainer; I wanted an honest review.
And lucky for me, Punkin offered to give me a nearly 3 minute video of their honest rating of my girl cock in exchange for my honest rating of said video of their honest rating of my- omg let's just move on.
From Tip to Base
Believe me, the weirdness of reviewing a review of my own girl cock is not lost on me.
But it's fucking happening, okay!
Punkin went over EVERYTHING in my 3-minute video rating. Starting literally from the tip of my girl cock they explained how much they loved giving blowjobs and talked about how much fun they thought it would be to use their tongue to play with the curves of my glans.
Next they pointed out something that usually makes me feel SUPER self-conscious; the coloration of my girl cock. I dunno why, but I've always felt very insecure about the shades I got going on. Punkin though felt that I had really nice, smooth, even coloring they loved the transition of hues half-way down my shaft, going so far as to say that it was really pretty!
That felt pretty fucking amazing, tbh. I never really knew how much I needed to hear something positive about that particular aspect of my girl cock until I heard Punkin compliment it completely on their own.
No jokes, I'm actually feeling a LOT better about that! Damn rights my girl cock is pretty!
Of course, with an honest review does come some honest opinions too! While I was a LITTLE worried at first about how I'd feel hearing perceived negatives about my genitals, that isn't what actually happened. Instead of criticism Punkin instead talked about how a couple aspects of my girl cock, like the visible veins and ever so slight curve I have, just weren't quite things that they looked for in their personal preference for a cock.
Strangely though, it actually made me appreciate myself even MORE somehow. Like, I was genuinely okay with hearing that my girl cock isn't perfect, and hearing such a detailed, honest assessment of so many details about my genitals got me appreciating it myself in ways I never have before! Plus, it got me thinking about my own preferences for cocks to suck, cocks to fuck, and cocks to frot with, too.
Besides, they still gave me an 8.5, so…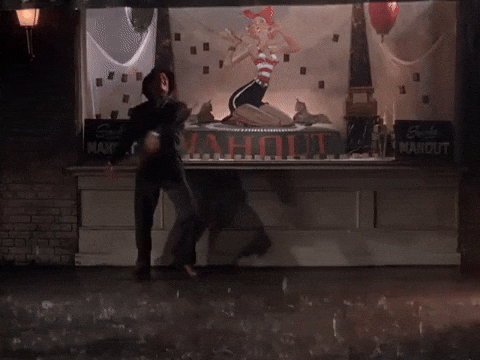 Overall, I gotta say this was a really fucking cool experience. I- I think I loved it! So if you've never gotten your genitals, ass, boobs, cumshot/squirt, orgasm, or sexy lingerie rated, I HIGHLY recommend you do.
Just be sure to get yours from Punkin too! Because holy shit are they good at what they do, and I couldn't imagine doing this for the first time through anybody else!