Personally, I refuse to tuck. Like, ever.  It's uncomfortable, it's hot, feels terrible, makes my balls sweaty and tender, and it's awful and I hate it.
But I'm not even dysphoric about my girl cock in the first place. In fact, I love my girl cock. I WORSHIP my girl cock and it will stay with me even after I start HRT, grow my own tits, and see my booty pop! Why? Because I don't need to get rid of it to validate my gender. My gender already is valid, and I also love my girl cock.
Whether you identify as trans, genderqueer, a crossdresser, cis, whatever, if you have a penis and want to wear panties without tucking then here are a few quick tips for how to shop for a comfy pair:
Familiarize Yourself With the Cuts, Fits, and Fabrics
Fact: there are a LOT of panty types out there. Not just a couple. A lot. Way more that you would think are necessary and each type further differs in fabric and style from retailer to retailer. This gets really frustrating when you find a type that you really like… only to find that not all brands even make those panties the same way. Uuuuuuuugggggghhhh-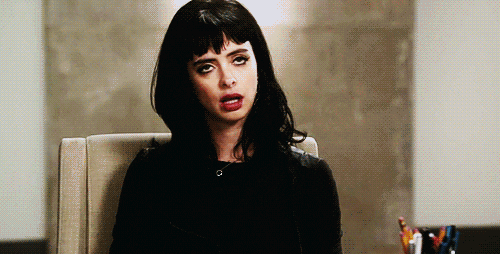 Anyway, so, what exactly is there for panty styles? Well, there are boyshorts, hiphuggers, cheekys, bikinis, thongs, high-cuts, high-waists, tangas, hipster fits, classic briefs, control briefs, a bajillion types of "strings" and so on and so forth.
Ultimately, everybody's body is different so what fits my hips, waist, and girl cock may or may not fit yours. And while one brand of boyshorts or hipsters may feel like the bomb, another brand may be just completely and utterly wrong once you put them on.
Take this page of boyshort panties from Pennington's with like 3 or 4 distinctly different styles of boyshorts going on, some of which just look like high cuts and hipsters. Seriously. That's fucking exhausting.
Best thing to do is find a bin of cheap panties, pick up some box store budget packs, or hit something like those perpetual 3-for-$15 sale walls at Ardenes, and try a bunch out until you find the right fit and fabric for you. Awareness of the cuts, fits, and fabrics out there is key to finding those panties that make you feel great.
Keep in mind though that absolutely none of these panty styles were designed for people with penises. Nearly every brand and store assumes that everyone is cisgender, so, that makes shopping kinda shitty.
One of my absolute favorite pair of panties that I have EVER owned is a pair of purple lace boyshorts from Penningtons (yeah, I know that I just knocked them earlier but it is what it is lol). I've yet to find another pair that makes my booty look, and my girl cock feel, that glorious. *See feature image for reference.
NOTE: Should it be of interest to you, there is also Homme Mystere, a site that sells "sexy lingerie for men". Personally, I was pretty disinterested in it's marketing being geared entirely toward cisgender men… which I find to be needlessly alienating to trans and genderqueer shoppers, but, whatever I guess. Anyway, the prices are pretty ridiculous in my opinion. That being said, they DO sell sexy and cute underwear designed specifically to hold a penis. So, if the marketing and high price-tags don't bother you, then you'll find a lot very easily there.
Upsize and Re-Position
Whether it is for day-to-day wear, or for feeling sexy, I personally find that getting a slightly larger size really makes for a more comfortable wear without my girl cock turtling itself into my pubic mound. Fact is that the snugger your panties are the more likely your penis is going to tuck itself from being so constricted. Especially when you factor in other layers of tight clothing and the shifting that occur throughout the day. So, upsize your underwear!
I'm not talking about going to a 2XL if you normally wear size small, but go up one size from what you tend to wear. I usually fit a size large in panties. Ever since I started buying size XL panties my girl cock has thanked me for all the extra comfort room and I'm adjusting myself far less throughout the day now.
Then play with your penis… positioning wise, that is! What works best for me in an upsized pair of panties is just placing my girl cock all the way to either side so it is resting nicely in the fabric. In the right pair of panties, like a roomy hipster fit or a nice pair of XL lace cheekys, it sits perfectly without turtling itself or poking out too noticeably. However, if the pair I'm wearing is a little tight then I find that it's better for me is to position my girl cock upright and slightly to either side so that he head is pointing just off of the center of  my belly.
It will be different for you, obviously, so just play around until you find what's most comfortable.
Embrace the Bulge!
Ultimately, it's all about embracing the bulge and not giving a fuck what cis folk think. Your physical and psychological comfort is worth more than appeasing any body shaming, ignorant, self-righteous transphobes who won't stop glaring at your crotch like it's the Ark of the Covenant. You're not responsible for their obsession with the genitalia of strangers.

Personally, I don't care if I'm in skinny jeans or short shorts, I'm not tucking. Especially not for social expectations or for uncomfortable cis people who don't have the self control to chill their ridiculous outrage over the imagined shapes they are searching for between my legs. I'm not walking around with a raging erection, it's a small bump in the fabric of my pants. Stop making a mountain out of my cock bulge.