Welcome to Day 21 of February Photofest 2023, a month long lewd photo event organized by Molly Moore of Molly's Daily Kiss!
I never really know what to do in nudes and lewds that are of just me. It's easy to take a picture of my cock, or a great bulge shot in my favourite boxer shorts, but I've always struggled more with subtly. I was once told that the best approach to nudes is telling a story, creating a scene that excites the recipient and lends well to them visualizing being with me in that moment. But I've never been particularly confident in my body or myself to do that.
Every now and then I get something I feel really good in though! I know my angles and the light that works, so that's a plus. I wish I could figure out more creative and unique pictures to take but, let's be honest here, that takes a lot of energy and the goal is usually to be horny and masturbation material for somebody so no need to put too much into it unless you really want to.
While I appreciate the artsy and thoughtful nudes, I mostly just want tits, dicks, and ass, please!
[To see what I posted in past years, you can check out the 2022, 2020, and 2019 galleries right here on the blog. And be sure to bookmark the February Photofest 2023 tag to see every single new posts going up each day this month!]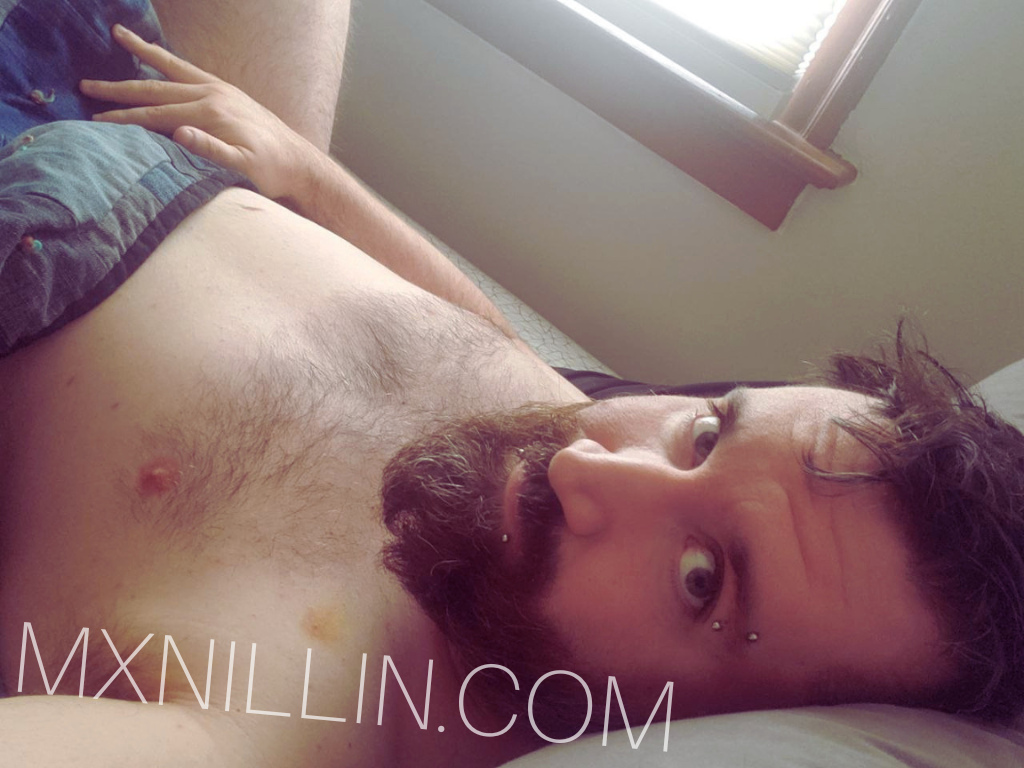 Click the event logo below to see more lewd goodness from bloggers around the world!
Like this lewd as fuck queer content?