Welcome to Day 26 of February Photofest 2022, a month long lewd photo event organized by Molly Moore of Molly's Daily Kiss! To see what I posted in past years, check out my February Photofest 2019 and 2020 galleries. And be sure to check out the February Photofest 2022 tag to see all the new posts going up each day this month.
You know what? Fuck it! I know I'm way off track right now, and have missed 2 or 3 days here at the end, but I'm finishing Feb Photofest out still! Going to continue posting Days 26 through 28 here into March, ending on the 2nd because there's still a lot of excitingly sexy stuff for me to share with y'all.
I mean, I still have a batch of incredibly fucking hot pics from Queer Prairie Kitten's birthday sex party this past weekend! To say that I had fun would be a fucking understatement of the past few days.
Before that though, I'm stoked to share more lewd furry art from my enbyfriend, Fenric! They've been working on this NSFW piece of our fursonas fucking for weeks now and I'm thrilled with how it turned out. Not only is it unbelievably hot, and so frickin cute, but I love how they've captured both of our personalities in it as well. Like, it just really actually feels like us and reflects the sex we have together, and I dig that a lot. Just a couple of lewd trans queer furries doing lewd trans queer furries things.
Plus, more lewd furry art of my fursona is amazing! I feel really fortunate to have somebody in my life who indulges in that with me, and who I can start to explore some pet play with as a sub vs. as a top. We haven't quite had the opportunity to yet, but plan to go pick a collar out for me, and a harness, and maybe get them a strap-on as well soon so that I can be their good obedient pup and have them breed me too.
Fair is fair!
Please be sure to follow Fen on their art Twitter account, DilutedGhost!
Click the logos below to see photos from other bloggers around the world during the month!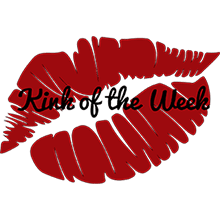 Like this lewd as fuck queer content?