Welcome to Day 6 of February Photofest 2022, a month long lewd photo event organized by Molly Moore of Molly's Daily Kiss! To see what I posted in past years, check out my February Photofest 2019 and 2020 galleries. And be sure to check out the February Photofest 2022 tag to see all the new posts going up each day this month.
I don't know how it is that I'm getting to date all these queer cuties, but last month I started seeing this amazing enby artist who, y'all, I am just infatuated with. They're just seriously so damn adorable, and sweet, and sexy, and funny, and on top of all the amazing things that make them so wonderful to be around, they also happen to be a really great artist and furry!
How is this not a perfect match for me, right?!
Anyway, here's a piece they recently did of both our fursonas being all cute and cuddly together. Seeing it genuinely makes me smile a lot, and I'm really excited about sharing all the other wholesome furry nudes and lewds of us still to come!
Be sure to also go support my enbyfriend on their Twitter account, DilutedGhost, and maybe reach out about a commission or something too!
Click the logo below to see photos from other bloggers around the world during the month!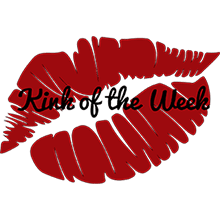 Like this lewd as fuck queer content?