In the past I've talked a LOT about how as a non-binary trans person I felt a great deal of pressure early on to "pass" as femme and part of those expectations projected onto me was the assumption that I didn't like my penis. For a while I bought into that notion and used to "tuck" my girl cock back when wearing panties or leggings. It didn't take long though for me to realize how much I fucking HATED the way it made me feel, and that as much as there were some things that made me feel dysphoric my penis was not one of them.
So, I embraced my bulge!
I embraced my bulge hard.
And part of that embracing come a whole lot of pics of my girl dick nestled in some nice boxer briefs or a snug pair of panties! I've taken more than my fair share of cute bulge pics in the past but lately I've been especially enamored with the alluring shapes that my boner can make from beneath some intimates. In fact, that shit is now a staple part of my nudes game! Nothing quite like starting off a series of lewds with some shots of my erection stretching the fabric of whatever bottoms I'm wearing to their goddamn limits.
With the current Kink of the Week prompt centering bulges I thought I'd throw in some recent pics of me pitching a tent into the mix!
For more about my gender feels and relationship with my girl dick check out:
Some Feels On Weight Gain, Dysphoria, and Passing Pressure
Twink Boxer Briefs, Why Did I Forsake Thee?
Panty Shopping Tips for People With a Penis Who Don't Tuck
Click the lips below to see more posts from other bloggers!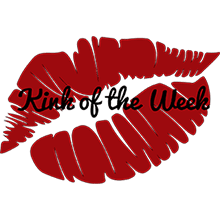 Like this lewd, queer content?